PDFen can convert the following file formats/extensions to PDF
With the PDFen-tools you can convert multiple types of files to PDF files or PDF/A files. It enables you to have access and open your files on virtually all devices: computer, iPad, tablet and smartphone.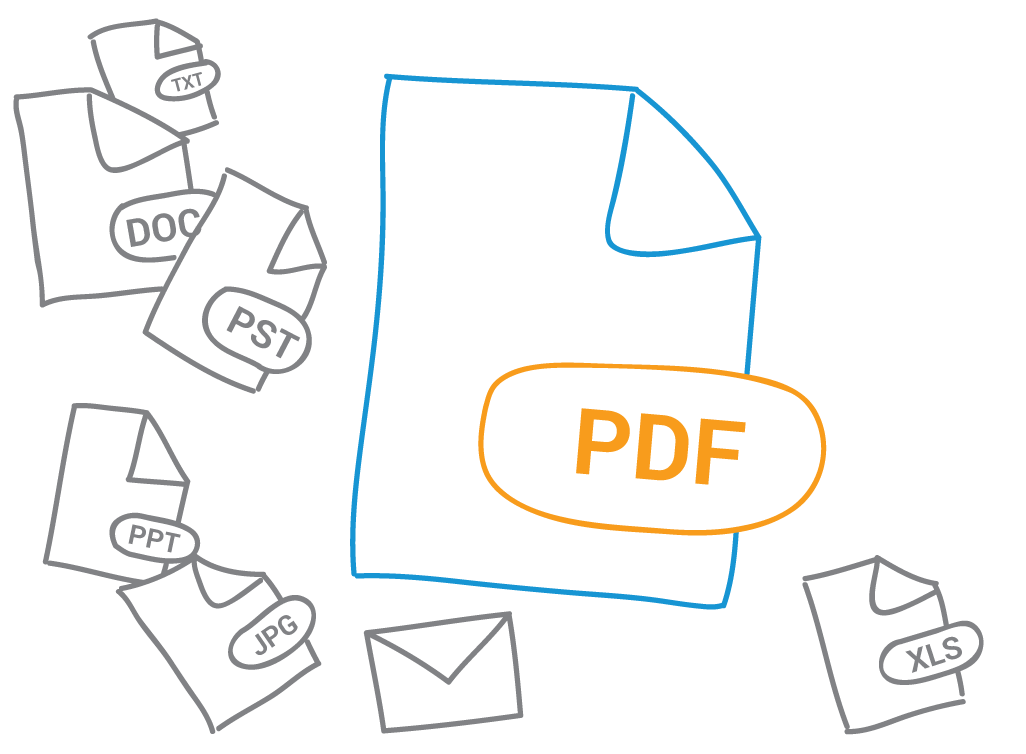 Converting Microsoft Office (Word, Excel, Powerpoint) to PDF
Microsoft Word
Microsoft Excel
Microsoft Powerpoint
Converting images and scans (jpg, png, gif, pdf, tif) to PDF
PDFen enables you to apply OCR on images and scans. That way, you can easily search and select texts within the pictures/images.
jpg
png*
gif
pdf (scans)
Tif
Tiff
 * With transparent png's you might get a black background in stead of a white one.
Converting Text (txt) and Rich Text Document (rtf) to PDF
Converting e-mail and attachments to PDF
msg (outlook)
eml
pst (outlook folders with subfolders and e-mails)
ost (outlook folders with subfolders and e-mails)
Converting folders and ZIP to PDF
folders (supported in most modern browsers)
ZIP
Converting OpenOffice and LibreOffice (odt, ods, odp) to PDF
Converting to PDF/A
PDFen can also convert your generated PDF to PDF/A.