Merge your PDF files easily and fast into one PDF
Merging your PDF files to one PDF has never been so easy. Just follow the steps below and have your merged file within a minute.
Upload your files safely and secure below
Order your files the way you want
Click Merge and download your PDF files with bookmarks  
Get started for free right away!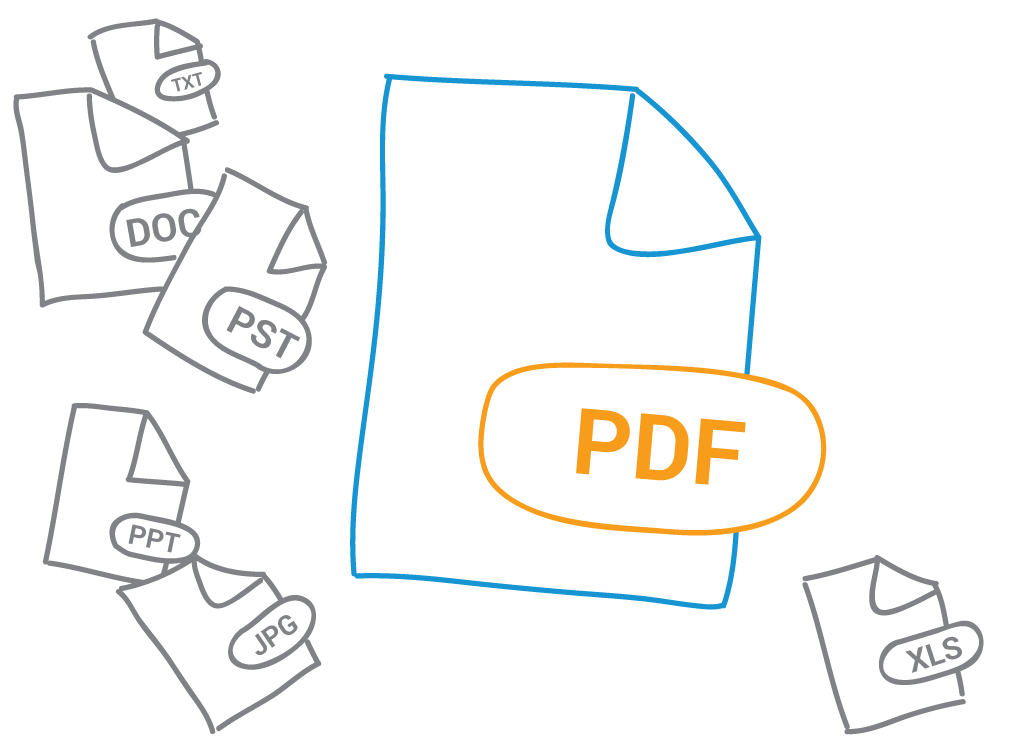 More options?
More than 5 files at once
... and more!

Then get a free account
//= $translate['JSpdfenscript_register'] ?>
:(
Your browser is outdated.
We recommend you to install one of the following browsers:
:(
PDFen.com is currently under maintenance
We'll be back in a couple of minutes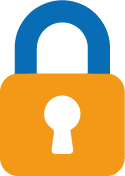 Safe and secure

DRAG YOUR PDF FILES HERE
TO MERGE THEM TO ONE PDF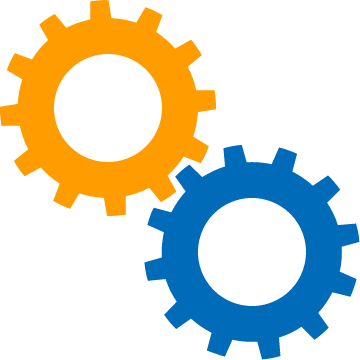 Want to merge more than 10 PDF files?
For our free users (and guests) we allow max 5 or 10 PDF files to be combined in one file. However with a paid account you can merge up to 900 files at once!
As a guest (no account) you are allowed to merge 5 pdf files.
With a free account you are allowed to merge 10 pdf files.
With a paid account you can merge up to 900 PDF files at once!
Do you need to merge more than 900 files, then contact us for a quote to manage this for you.
Not only PDF files can be combined
With PDFen.com you can not only merge PDF files but also easily merge other files to one PDF, like Word, Excel, Powerpoint, Emails and images. The difference is that PDFen.com first converts your files to PDF and then executes the merge for you.
It is also possible to combine PDF files with other files. So no need to split up your work, just upload your files. E.g. You can merge Excel files with Word documents and PDF files in one action.
You do NOT need expensive licenses to merge files
Often you need to merge several documents into a single PDF document for filing purposes. Sure you can use other tools like Adobe Acrobat Professional for this. However you need a license which can cost you 20 dollar a month to use these packages. 
Bookmarks in your PDF
After PDFen has merged your PDF files into one, then it is very easy to navigate through your files using the bookmarks PDFen.com has created for you. Just open your PDF (.e.g in Adobe reader) and use the bookmarks. Every file you have uploaded will become a bookmark. See image below.
It can be more sophisticated by letting PDFen.com create your table of content on the first pages. See next chapter.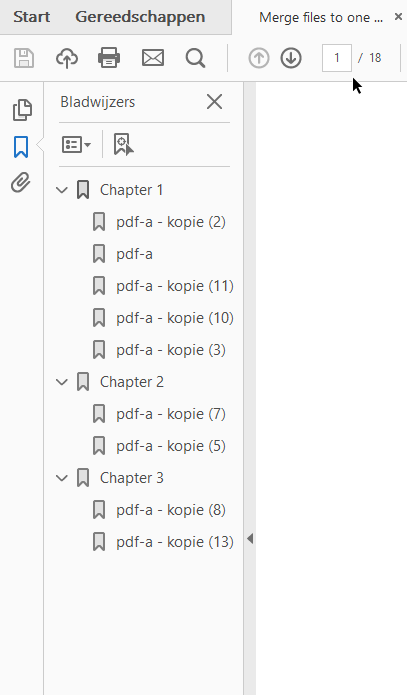 Automatic table of content in your PDF?
When you register for free at PDFen.com, you are also able to let PDFen generate a table of content for you on top of your generated PDF file.
A PDF file is a chapter in the table of content. So one click on a chapter will navigate to that PDF file.
The big advantage in the opposite bookmarks is that a table of content can be used for printing. After printing it gives a clear overview of the content of your generated PDF file.