A Business Guide: How To Save Outlook Email as PDF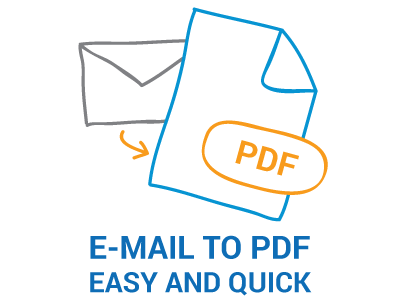 If you use Outlook for emails, you may have noticed already that the software doesn't obviously allow you to save your emails as a PDF. At least, this isn't one of the default "save as" options. However, you can get around this drawback if you ever have the need to save your emails in this format. Discover how to save Outlook email as PDF.
Why You Need To Learn How To Save Outlook Email as PDF Files
There are a variety of reasons you may want to save one or more emails in another format. PDF files are useful because they preserve formatting across systems. Saving as a PDF may be the easiest and most succinct way to compile an email thread to share with others. For example, if you're approaching a product deadline and you want to give your team a compact update on the progress across various departments, turning emails into PDF files is an easy way to share progress without worrying about forwarding multiple email chains to various people.
Another reason to convert an email to a PDF is to make it easy to add notation or comments to the email before sending it to someone else. Once you convert an Outlook email to a PDF, you can also easily insert it into presentations as needed.
How To Save Outlook Email as PDF
It is possible to convert your Outlook email file into a PDF using Outlook itself:
Select "File" in Outlook, then select "Print". This brings up the printer dialog.
Select "Adobe PDF" under the printer options.
Set your page orientation and other print settings (just as you would normally do when printing a paper document).
Double-check to make sure everything looks the way you want it, then select "Print."
Name your PDF file and choose your preferred save location.
Select OK to finalize the process.
This process involves a lot of steps and may seem counterintuitive to how printing usually works, but it does allow for a PDF conversion. On the other hand, if you're looking for a simple, one-step process for how to save Outlook email as PDF, try using our simple online PDF conversion tool.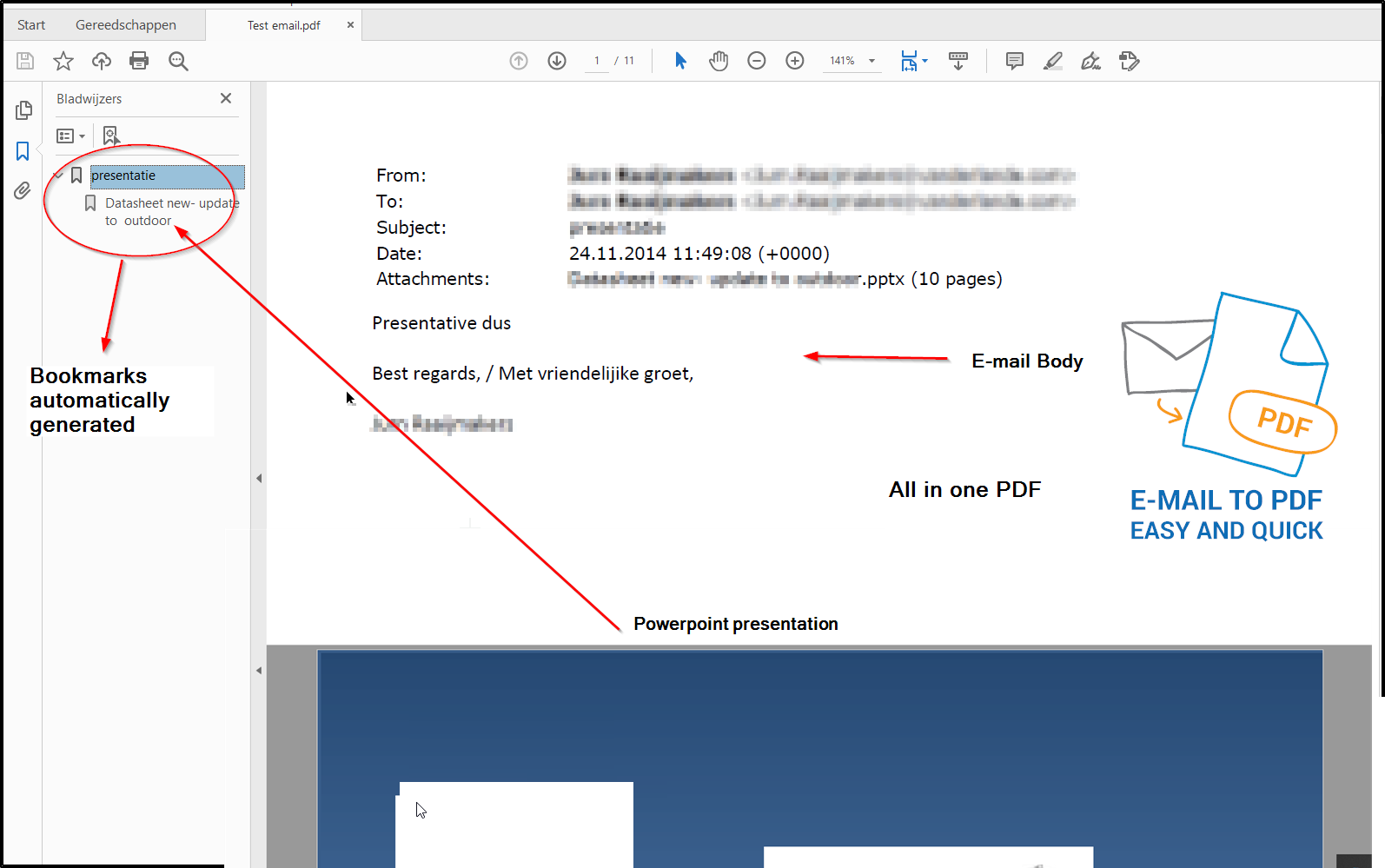 To take advantage of this user-friendly tool, upload any files of your choice to the PDFen.com site. Once they're uploaded, you can instantly convert them to PDF or PDF/A files. Additionally, you can select a single file or merge your files to combine multiple files in a single PDF document. As well as Outlook emails, you can use this tool to convert multiple PDFs and Office documents into a single PDF as needed. The process is safe and secure and doesn't put your information at risk.
Merge and Convert Additional Files to PDF
Are you ready to discover how to save Outlook email as PDF in an easy, fast-paced way? Contact us to learn more about PDFen and how it can be used to take a normally complicated process and make it easy enough for anyone to do in seconds.
Sources:
https://www.adobe.com/documentcloud/acrobat/hub/how-to/convert-outlook-email-to-pdf.html